| | |
| --- | --- |
| | --- |
home | about | contact | projects | publications | products | services | &nbsp fun | &nbsp other

History
Originally founded in June, 2003, Green Tech Biofuels (GTB) made ~25,000 gals/yr of biodiesel
from used vegetable oil feedstocks from 2005-2012. GTB's niche
was developing the use of B100 (100% biodiesel) in heavy machinery and boiler applications.


A new chapter for the company started in 2013; with the soft launch of Green Tech Laboratories (GTL).
GTL shares the same basic corporate philosophy as it's predecessor, Green Tech Biofuels,
but tempered by the needs and requirements of it's clients.


Once asked "Well green chemistry is nice and all, but what are you going to do
when you really need to get something important done?"

I didn't have a ready comeback at that time. Green Chemistry was still a young field,
and the green chemistry tool box pretty limited. But times change, things evolve.
Now, more than a dozen years later, I think my answer goes something like this.....

&quotThere is no more important challenge for our times than figuring out how to ensure
that the feedstocks and processes that we use to make everyday products, as well as the
products themselves, are truly sustainable in every sense of the word;
far beyond being just financially sustainable, good products and processes maintain social
and generational justice, are morally sound, are not resource depleting,
and offer true utility from cradle to grave.&quot
Now that's a product, of true quality, that is worth aspiring to produce!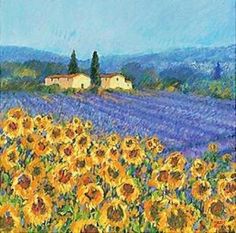 To keep it even simpler:
&quot Leaving a smaller footprint on the planet is no longer enough.
The planet is being trampled to death by billions of small footprints.
Where I walk, I want flowers to grow in my footsteps&quot
Scott Gordon

Guiding Principles
Our company is based on two main guiding principles:
Green or sustainable products and processes have intrinsic value
for today's consumers as well as for future generations
Current business models do not emphasize environmental impacts and sustainability enough.
Robbing resources, environmental quality, and natural beauty from our own children and grandchildren,
just so we can have cheap products today, that's more than just unsustainable, it's unconscionable.

Companies based on renewable resources will ultimately
outcompete companies based on exhaustable resources.
Our earth is a closed-loop system. By working to develop useful products from renewable, underutilized, or "waste" streams we will not "run out" of feedstocks. In contrast, when petroleum runs out, so will the feedstocks for a huge number of products (including most plastics, paints, fuels, fertilizers, etc.)
Our Founder
| | |
| --- | --- |
| Scott Gordon, Ph.D. | Scott Gordon, founder and CEO of Green Technologies, LLC, graduated from California Institute of Technology with Bachelor's degrees in biology and chemistry in 1984. He worked for a few years in a small start-up chemical R+D company before entering graduate school at Carnegie Mellon University. Under his graduate advisor Terrence J. Collins, he became interested in green chemistry and magnetic materials. His graduate and post-doctoral work with Dr. Collins in the area of environmentally benign oxidation catalysis was recognized by the Presidential Green Chemistry Challenge award in 1999. This work also led to eight patents that are now being commercialized worldwide for chlorine-free paper and textile bleaching. In 1998, Scott accepted an Assistant Professor of Inorganic Chemistry position at the University of Vermont (UVM). While at UVM, he also served as the Vermont representative to the New England Green Chemistry Consortium (NEGCC). Through all these years of work, Scott firmly believed that chemistry can solve many of the world's environmental problems if practiced in a sustainable way. As his tenure at UVM drew to a close, Scott took his research skills and passion for green chemistry into the private sector by founding Green Technologies in 2003. Green Technologies has since become a leader in the biodiesel movement in Vermont as the first commercial-scale producer of biodiesel in the state. |
last updated 12/18/15
Copyright 2016, Green Technologies, LLC